I just watched the movie weathering with you and i looked up the voice actors and there's a site that's called synchronkartei (i'm german) and the very last character on the list is yotsuha, mitsuhas sister. but i don't recall seing her in the movie.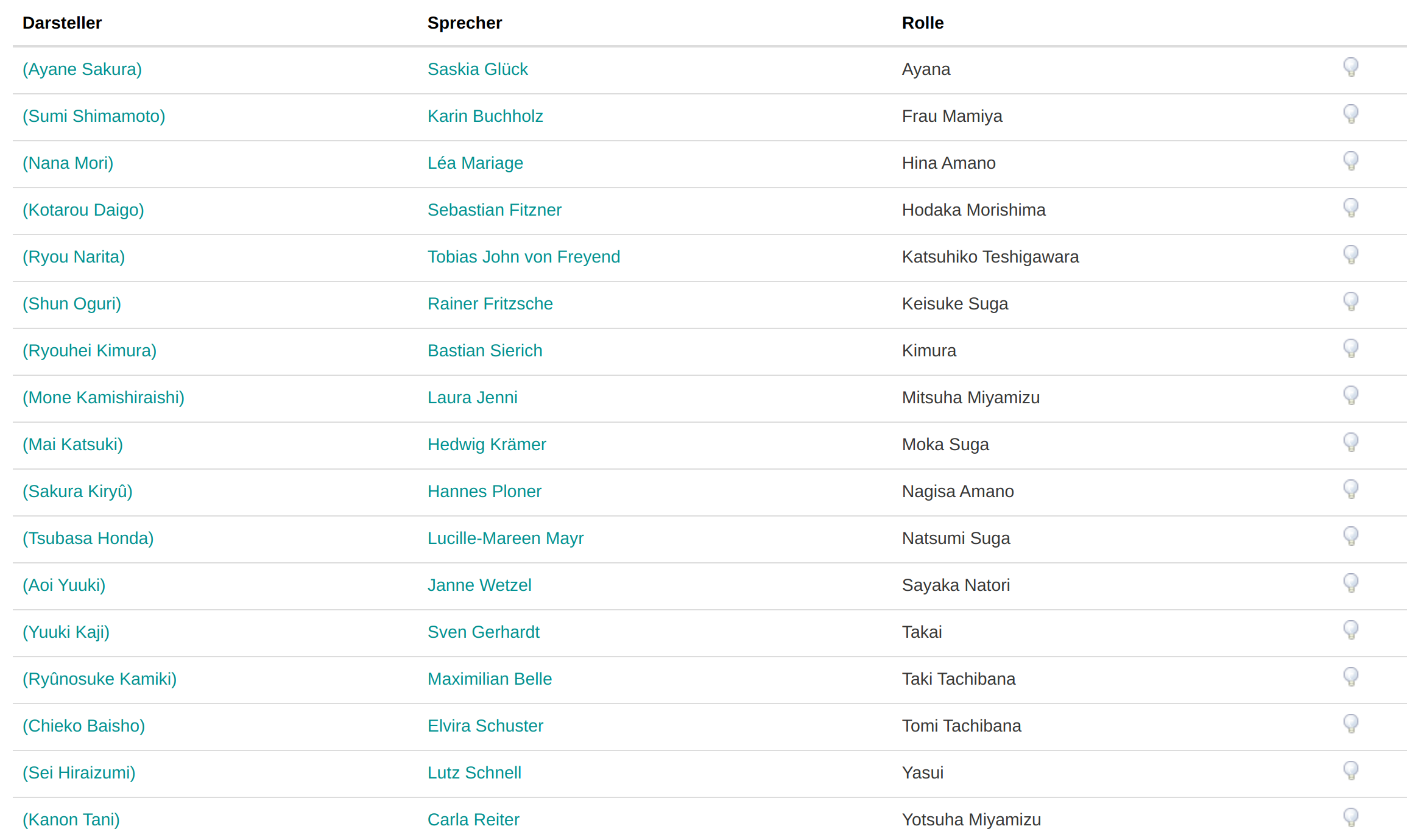 (the list is japanese voice actor - german voice actor - character)
Is this a mistake by them or did i miss her?